Richard M. Gaal
In over twenty-five years of practice, Mr. Gaal has handled a variety of complex bankruptcy, business, and commercial litigation cases. Among this history of diverse cases are significant Chapter 11 bankruptcy cases representing creditors, unsecured creditors committees, and debtors-in-possession, as well as representing Chapter 7 trustees, including in one of the largest Chapter 7 cases filed in Federal Bankruptcy Court in Alabama by publicly traded entities and affiliates.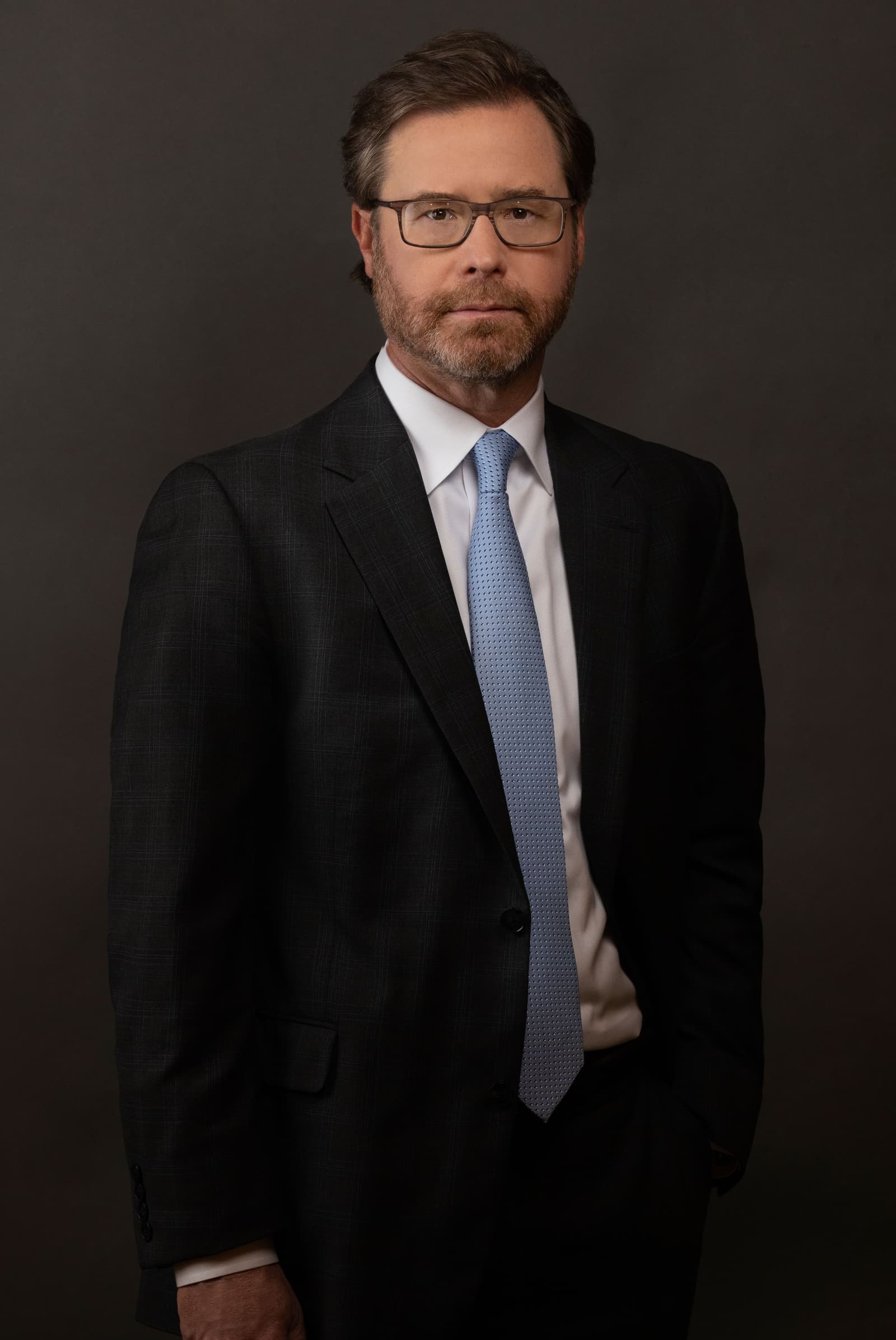 Mr. Gaal approaches each case dedicated to providing the type of service he would expect as a client: good judgment, hard work, an excellent work product, practical use of all client resources, and consistent communication.
Over the years, Mr. Gaal has successfully tried scores of jury and bench trials in federal and state courts, handled class certification hearings, and argued hundreds of contested matters and adversary proceedings in federal bankruptcy courts in Alabama, Florida, Illinois, Louisiana, Mississippi, Missouri, Oklahoma, and Texas. Mr. Gaal is admitted to practice in Alabama and Florida and regularly practices in these states and is regularly admitted pro hac vice in other jurisdictions.
He and his wife, Terri, are parents to three sons. Mr. Gaal enjoys traveling with his family and playing golf, fishing, and hunting with his three boys.
Education
Samford University, Cumberland School of Law, Juris Doctor, 1997, summa cum laude
Writing Editor, Cumberland Law Review
Member, Curia Honoris
Florida State University, Bachelor of Arts, 1993
Professional awards, honors, and distinctions
Alabama and Mid-South Super Lawyer for 2014-2021 and Rising Star for 2011 in the areas of:
Bankruptcy & Creditor/Debtor Rights
Business Litigation
Personal Injury Defense: Products Liability
Star in business litigation for 2009 - 2023 by Benchmark Litigation, a guide to America's leading business litigation firms and attorneys.
Alabama State Bar Leadership Forum, 2009
International Association of Defense Counsel Trial Academy Graduate, Stanford Law School, 2004
Professional civic and charitable organizations
American Bar Association Section of Litigation
Council Member 2020-2023 Member of Diversity, Equity, and Inclusion Committee of Council (2020-2022) Co-Chair, Mental Health and Wellness Task Force, 2018-2020 (Member 2017-2018, 2020-2021) Advisory Committee Co-Chair, Mass Torts Committee 2015 to 2018 Co-Chair, Products Liability Committee 2012 to 2015
American Bankruptcy Institute
The Fellows of the American Bar Foundation
Alabama Defense Lawyers Association
Board of Directors, Young Lawyers Section, 2002 – 2004
Alabama State Bar
Member Since 1997 Member of the Disciplinary Rules Committee, 2009 to 2021
University of Mobile
Member of Board of Trustees, January 1, 2013 to 2021 (Vice-Chair of the Board 2019-2020; Secretary 2018-2019) Chair of the Academic, Student Life, and Enrollment Committee, 2016-2021; Member in 2022 Member of the Presidential Search Committee, 2015-2016
McKemie Place Homeless Shelter for Women
President, 2015-2016 Board Member, 2010-2016
Reese's Senior Bowl
Committee Member (including Practice Subcommittee), August 14, 2013 to present
St. Luke's Episcopal School
Chancellor, June 1, 2002 to July 1, 2016
Educational legal seminar presentations and lectures
Mr. Gaal focuses on what he knows. Explore his published works and seminars.
Published works
Sequestration of Witnesses – A Case Study, ABA Pre-Trial Practice and Discovery Newsletter (Fall 2005)
Early Dismissal of Price Discrimination Cases Under the Robinson-Patman Act, For the Defense (October 2004)
Developing Good Trial Skills, Tips for Young Trial Lawyers, ABA Product Liability Committee Newsletter (Summer 2004)
Reliance, More Than a Procedural Stepping-Stone in Interest-Sensitive Life Insurance Class Actions, 74 Tulane Law Review 2113 (2000)
Comment, Equitable Tolling of Internal Revenue Code Section 6511, 27 Cumberland Law Review 296 (1997)
Seminar presentations
Presenter, ABA Joint Regional CLE, Snowmass, Colorado, January 31, 2020, "Waive Goodbye & What to do After a Privilege Waiver."
Moderator, ABA Section Annual Conference Panel, New York, New York, 2019, "Balancing A Lawyer's Cry for Help from Dependency and Depression with Ethical Obligations of Reporting and Competence."
Moderator, ABA Section of Litigation Joint Annual Meeting, Snowmass, Colorado, January 29-31, 2015, "Trial Tips for Young Lawyers: Trying Your First Case."
Speaker, ABA Section of Litigation Joint Annual Meeting, Steamboat, Colorado, January 29-31, 2013, "Products Liability Committee Breakout Session, 2012 Year-in-Review."
Moderator & Speaker, ABA Section of Litigation Joint Annual Meeting, Snowmass, Colorado, January 11, 2008, "Products Liability Committee Breakout Session, 2007 Year-in-Review."
Speaker, ABA Newsletter & Web Editors Symposium, Chicago, Illinois, September 29, 2006, "Developing Content for Newsletters."
Speaker, Civil Litigation Update, Sponsored by Samford University, Cumberland School of Law, December 6, 2005, "New Concerns in Pre-Trial Discovery."
Speaker, Civil Litigation Update, Sponsored by Samford University, Cumberland School of Law, December 10, 2004, "ABA Model Rules of Professional Responsibility on Mediation & Settlement Negotiations: Potential New Rules of the Game."
Chair, Civil Litigation Update, Sponsored by Samford University, Cumberland School of Law, December 18, 2003
Request a meeting with our expert legal team.
We will take the time to understand your unique legal needs and put you in contact with one of our specialized attorneys.
Request a Meeting